I stole this tag from Elles Belles Notebook.
LET'S FREAK OUT.
BEST BOOK YOU'VE READ SO FAR IN 2021
Welllll, there's been a few this year! Which is great, considering that last year I didn't really have that many to recommend. I'm not going to pick one, because I'm not a monster, but here's a list of a few that I absolutely loved:
1. The Prison Healer by Lynette Noni
2. A Monster Calls by Patrick Ness
3. From Blood and Ash trilogy (particularly book 2!!) by Jennifer L Armentrout
4. Vicious by V.E Schwab
5. Heartstopper 4 by Alice Oseman
AND SO MANY MORE!
BEST SEQUEL YOU'VE READ SO FAR IN 2021
A Kingdom of Flesh and Fire by Jennifer L Armentrout and Heartstopper 4 by Alice Oseman are both complete perfection. I insist that you get your hands on the entire series and binge them all.
NEW RELEASE YOU HAVEN'T READ YET BUT WANT TO
The Gilded Cage by Lynette Noni and Empire of the Vampire by Jay Kristoff are both due out at the end of the year and I can't wait to get my hands on them to read them! If you're after a book that's already been released that I've yet to read, I'd probably pick Namesake by Adrienne Young. But I plan to read it this month!
MOST ANTICIPATED RELEASE FOR THE SECOND HALF OF THE YEAR
Oh… I'm good at answering these in advance. But another book I'm excited for that hasn't been released in Australia just yet is Jay's Gay Agenda by Jason June.
BIGGEST DISAPPOINTMENT
I'm a massive fan of LGBT+ books and I had major excitement for an Australian release, Henry Hamlet's Heart, only to have my own heart ripped out and tossed away. I found it incredibly boring and I couldn't really connect with the characters. Lame. 😦
It could have been really good if there were just less characters and more focus on the main 2.
And if the main 2 would stop bloody arguing all the time.
BIGGEST SURPRISE
Vicious by V.E Schwab. She's a good writer, I already knew that, but this book blew me away. I loved it so much.
FAVORITE NEW AUTHOR (DEBUT OR NEW TO YOU)
Jennifer L Armentrout! She's been popping up a lot lately on social media and I decided to give her books a crack. Definitely high on my 'must read more books from this author' list.
NEWEST FICTIONAL CRUSH
From Blood and Ash's Casteel. LOVE HIM.
NEWEST FAVOURITE CHARACTER
Nimona from Nimona by Noelle Stevenson was a character I absolutely adored. Her fast-wit and unpredictability. It was just perfection.
A BOOK THAT MADE YOU CRY
All of them. I cry at anything when it's in a book. But most recently, it was Queens of Geek by Jen Wilde.
A BOOK THAT MADE YOU HAPPY
Most recently, it was Vicious by V.E Schwab. It's such an incredible book, so well-written and well-researched. 11/10. It's a must-read.
THE MOST BEAUTIFUL YOU'VE BOUGHT (OR RECEIVED) THIS YEAR
I managed to get my hands on the pretty edition of Threadneedle created Goldsboro. I mean, look at those sprayed edges!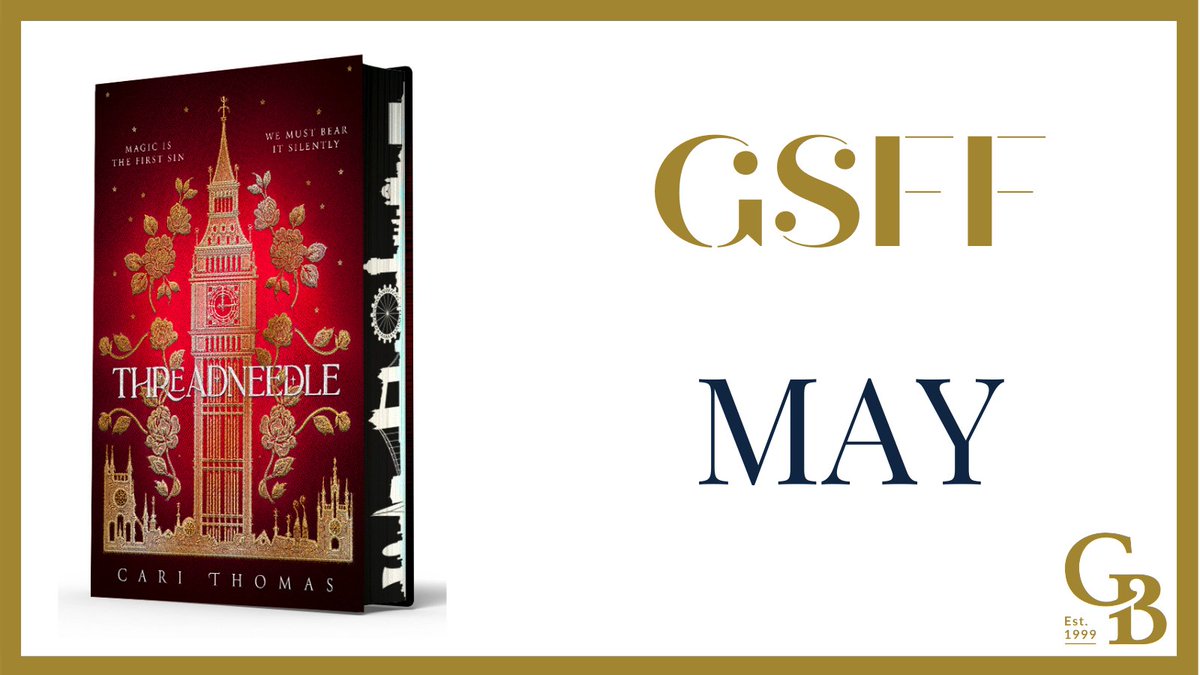 WHAT BOOKS DO YOU NEED TO READ BY THE END OF THE YEAR
I want to read 75 books this year, a goal I'm failing at. I'm always 3 books behind! But in that total I want to read Crave by Tracy Wolff, Empire of the Vampire by Jay Kristoff, The Gilded Cage by Lynette Noni, We Are Inevitable by Gayle Forman, One Last Stop by Casey McQuiston, AND SO MANY MORE!