This week was a pretty standard week. I can't think of anything off the top of my head that was exciting and needs to be mentioned ASAP. That could change as these sentences go on. Now, what happened this week?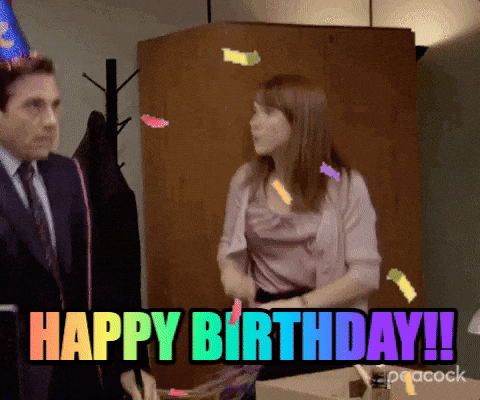 On Monday, my dad celebrated his 62nd birthday. My brother and I got him Phase 1 and Phase 2 of the Marvel Cinematic Universe. We're planning on getting him Phase 3 for Christmas, but don't tell him! It's supposed to be a surprise. We'll get him something else too, we just haven't figured out what exactly.
I also learned on Monday that Wilbur Smith, the phenomenal author of 49 books, passed away unexpectedly. That's so incredibly sad! I hope he lived a life he cherished.
We had Dad's birthday lunch on Saturday, the one that's just passed. It was lovely. Dad had a seafood platter for lunch, and I think he loved it. We also played Keno, which is a form of gambling in Australia. I'm not sure if it is or isn't anywhere else. But we didn't have great success. Dad won his money back but my brother and I were left with less. But that's just how it goes sometimes.
At the moment I've jumped on the TayTay train. I wouldn't call myself a Swiftie but I am really enjoying her albums re-release. I loved the short film that she released. You can watch it here if you've been living under a rock and haven't seen it yet:
It's so good!!!
I went to the doctor about my wrist—it's been injured for over a month now. I'm not sure how I did it, but it could be from my new job. Anywho, I have an ultrasound next week to see what it could be. I'm hoping for a simple fix. Let's keep all fingers crossed tightly!
Not much else has happened this week. Sorry for an average sort of post. I hope you have a great week and I'll talk to you all next time.
Thanks!
Tash